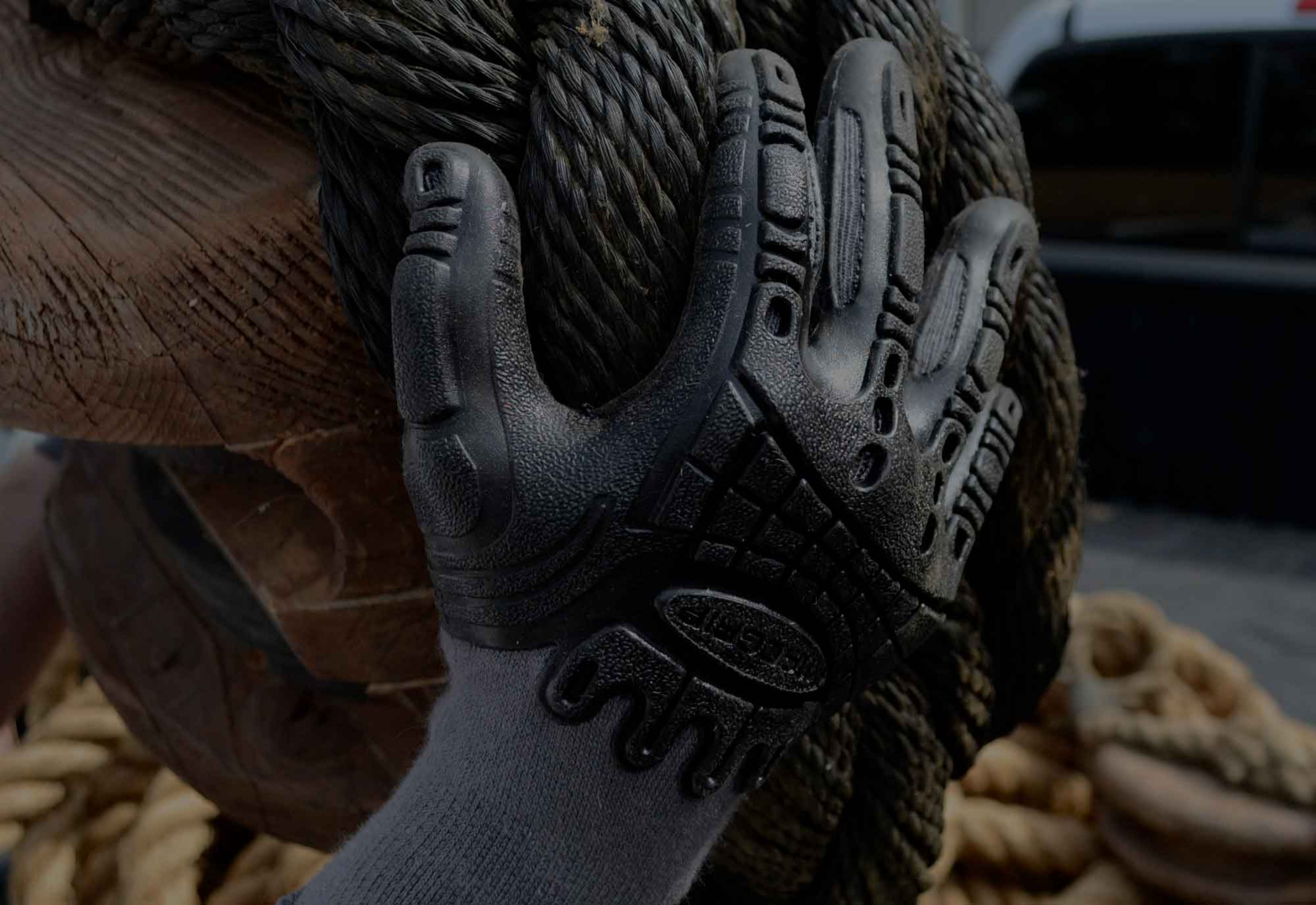 Frequently Asked Questions
Our gloves are manufactured using a patented injection-molding technology that is proprietary to MadGrip. This allows for us to mold TPR anywhere on the glove, and to pre-curve the glove to the natural shape of the human hand.
It really depends on the application. Our test lab reports show that they are as durable as leather and should last as long if not longer than most gloves. However, they do tend to wear much faster when used for high abrasion applications such as box handling, masonry, etc. They provide the best grip for these applications, but similar to a high-performance tire, the soft rubber wears out with constant friction.
TPR is NOT heat resistant, while silicone is heat resistant and will not melt except under extreme heat. Our silicone heat glove is made for high heat environments such as grilling, cooking, and adding a log to the campfire.
Well, we make it pretty simple. Our Pro Palm line offers gloves with our Pro Palm (TPR palm) and stretch knit on the back of the hand, as well as gloves with our Pro Palm and Impact Protection (TPR protection on the back of your hand). If you want a lighter, more breathable glove, our Pro Palm is your best bet. If you need more protection around your hand, our Pro Palm Impact is the ticket. As far as high heat applications, such as cooking, grilling, campfires, etc., you'll want a pair of our silicone heat gloves.
TPR is an acronym for Thermoplastic Rubber which is what we use to mold a liquid polymer into a form-fitting glove.
Lowe's, Walmart, Autozone, and other fine retailers.